Do you LOVE the Ridgway Farmers Market?
SHOW YOUR SUPPORT BY MAKING A DONATION TODAY
HELP US TO PUT THE SHED TO BED!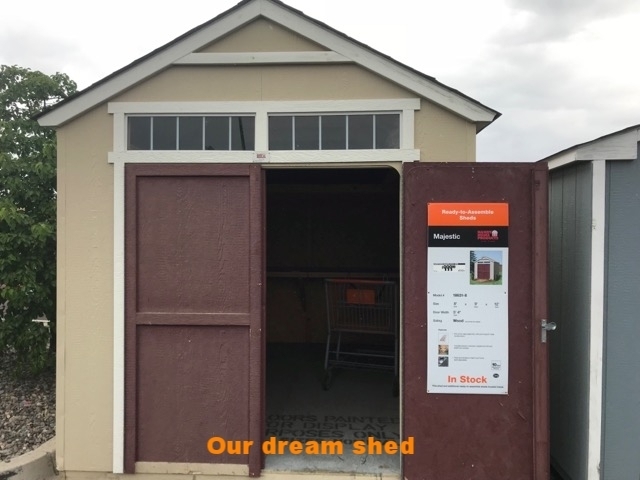 We need your help to make our dream come true
The existing shed was donated by the Montrose Farmer's Market around the year 2000. Even upon its adoption by RFM, it was already well used. It has seen its better days despite numerous repairs. The RFM uses it to store all our supplies, crates, weights, tents, tables and signs to be used each and every week of our our long market season, which is May til October. Though the visitors to the market don't directly see the shed, it's critical to the operation of a successful market.
We can no longer avoid nor prolong the purchase of a new shed, it needs to happen this season! We are asking everybody for help- from the local shopper to the organic farmer. It will take all supporters to step up, in big ways and small, to achieve this goal. If we all do a little, our needs can be met.
In order to purchase a simple new shed, the Ridgway Farmers Market needs to raise $2000. Can you help? We appreciate any assistance that would allow the market to reach it's goal and continue to serve the community and local vendors. Since we are a 501(c)6, donations are not tax deductible but they ARE much appreciated!
If you would rather support Ridgway Farmers Market operations instead we WELCOME your support! Please donate to the General Fund. Donate online or via check to RFM mailed to PO Box 2118 Ridgway, CO 81432